FOR THE PALESTINIAN ACTOR AHMED TOBASI
–
PALESTINE
WRITTEN BY HASSAN ABDULRAZZAK AND DIRECTED BY ZOE LAFFERTY
Les SUBS

18th, 19th and 20th october – 7.pm

Running time 1h15

Tarif 2
Recommended for ages 14 and up
In arabic and english, with french subtitles
Meeting with the artist after the show on 18th october
For organisational and logistical reasons, the performances of 'And here I Am' will take place at Les SUBS in the 'La Boulangerie' venue (8 bis quai St Vincent, 69001 Lyon).
The performance dates and times remain unchanged: Wednesday 18 and Thursday 19 October at 7pm.
Your tickets remain valid for the scheduled days and times. The public will be welcomed at Subs from 6pm on presentation of your ticket.
An additional performance will take place on Friday 20 October at 7pm at Les SUBS. If you wish to change your ticket for this performance, please contact our box office:
– by telephone from 2pm to 8pm on 09 66 93 22 84
– by email to rersevation@sensinterdits.org
How to get to Les SUBS :
– On foot: 15 min from Place des Terreaux, walk to Quai St-Vincent and walk up the Saône.
– By bus: C14-19-31 et30, stops Les Subsistances or passerelle Homme de la Roche
——–
And Here I Am follows the life of Ahmed Tobasi, born in the Jenin refugee camp in the West Bank during the first intifada. As a child, he witnessed the violent repercussions of the occupation: the second intifada, military raids, the invasion and partial destruction of the camp. He joined the armed struggle and became a political prisoner at the age of 17.
He was released after four years in prison and went into exile in Norway, where he trained as an actor and director. His commitment to resistance then took on a new form, that of political theatre, which he developed on his return to the Jenin camp in 2013.
Hassan Abdulrazzak, a playwright of Iraqi origin, has seized on this story, mixing the real with the fantastic and the comic with the tragic to recreate the complexity of a journey with bittersweet overtones. Ahmed Tobasi plays his own character in this show, which has been touring the world since 2017, linking the journey of a man in search of his own definition of freedom with the history of Palestinian resistance, both armed and cultural and artistic.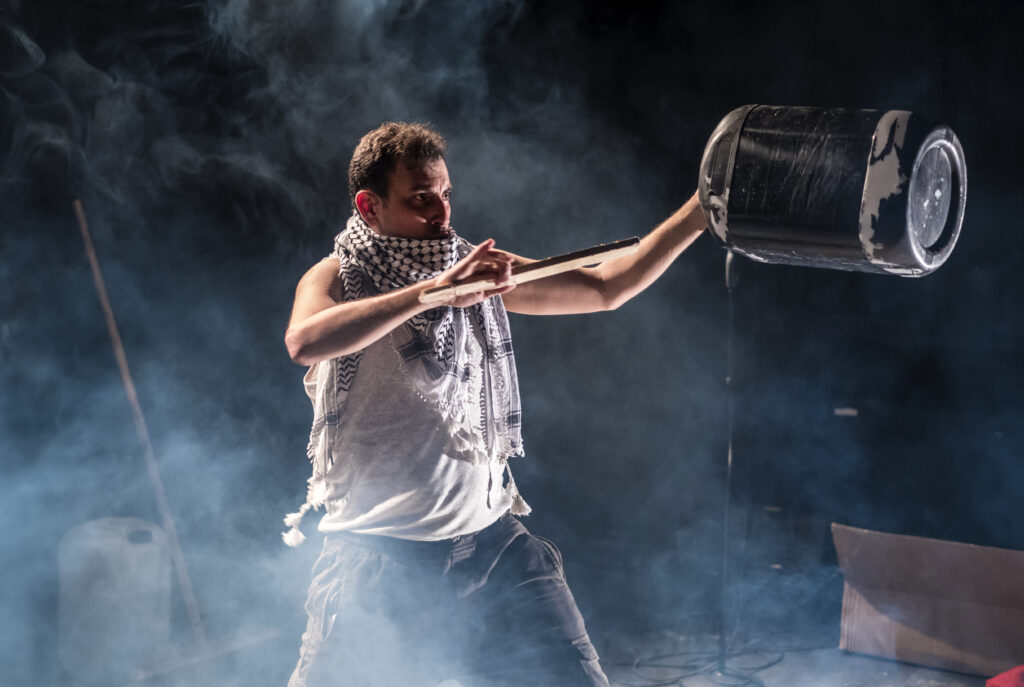 © The Freedom Theater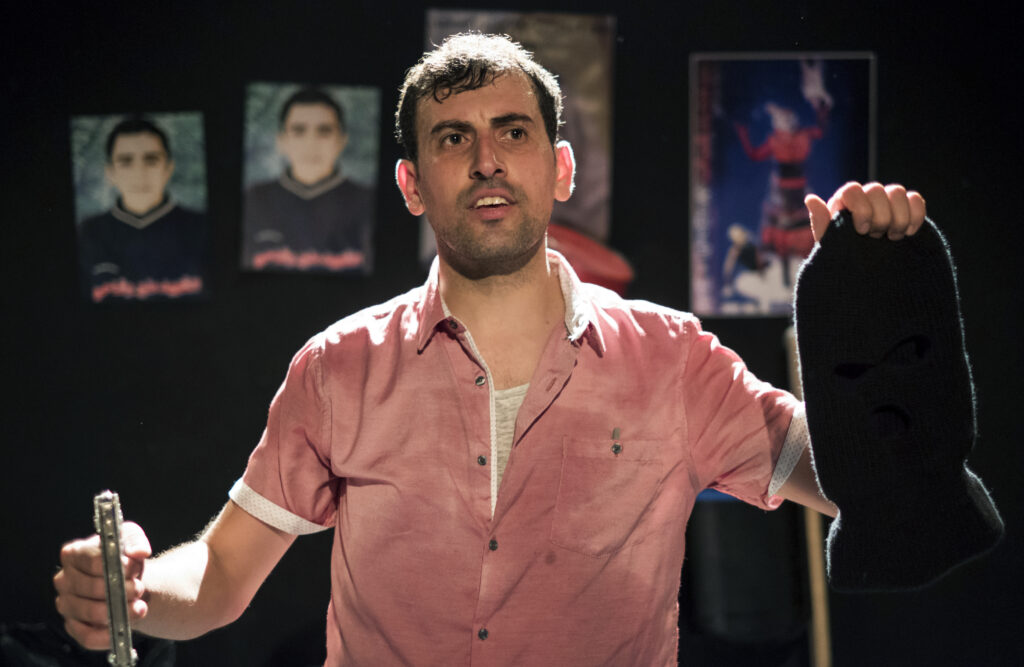 ---
Mise en scène Zoe Lafferty Texte Hassan Abdulrazzak
Avec Ahmed Tobasi, d'après le récit de sa vie Décor et costumes Sarah Beaton Régie son Max Pappenheim Création lumière Andy Purve & Jess Bernberg Directeur mouvement Lanre Malaolu Régisseur Robyn Cross Traduction Eyas Younis Coach vocal Amiee Leonard Technicien Adnan Naghnaghiye
Production Oliver King for Developing Artists Coproduction The Freedom Theatre Production déléguée Sens Interdits Avec le soutien de Fritt Ord, AM Qatar Foundation, AFAC, The Arab British Center, Unity Theatre Trust, Arts Council England, British Council, The Lipman- Mililiband Trust, ONDA – Office National de Diffusion Artistique
Coréalisation Festival Sens Interdits et Théâtre Nouvelle Génération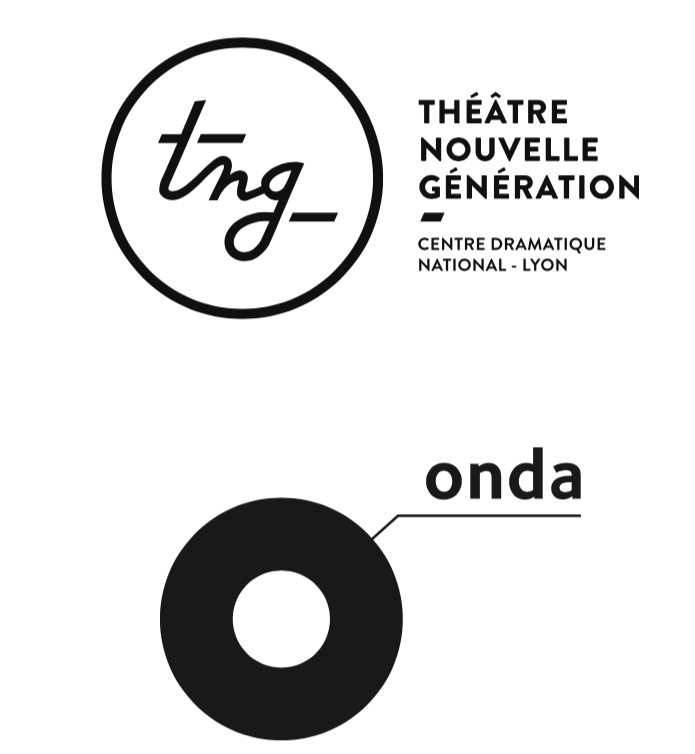 ---